Wellbeing Guidance

We all need help at times to understand how we can help ourselves feel better, or, to learn how we can support someone else who is having difficult feelings.
Scroll further down to find out about apps, websites, helplines and information that can help you or someone you know. 
What is mental health?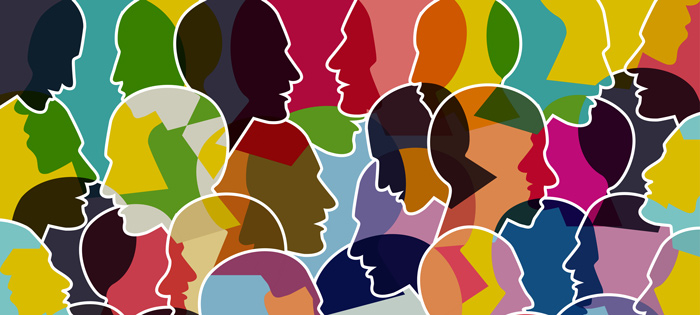 We all have mental health, just as we all have physical health. Being mentally healthy means that we feel good about ourselves, make and keep positive relationships with others and can feel and manage the full range of emotions.
These can range from happiness, excitement and curiosity through to less comfortable feelings such as anger, fear or sadness.
Good mental health allows us to cope with life's ups and downs, to feel in control of our lives and to ask for help from others when we need support.
When do we cover mental health in our curriculum at Lister?
At Lister, we cover mental health through our curriculum with students in a range of ways:
PSHE lessons
Weekly Thought for the Week
Extended Tutor Time Sessions
Connect
It's clear that social relationships are critical for promoting wellbeing and for acting as a buffer against mental ill health for people of all ages. With this in mind, try to do something different today and make a connection.
Talk to someone instead of sending an email or a social media message.
Speak to someone new.
Ask how someone's weekend was and really listen when they tell you.
Put five minutes aside to find out how someone really is.
Share the journey home with someone else.
Be active
Regular physical activity is associated with lower rates of depression and anxiety across all age groups.Today, why not get physical? Here are a few ideas:
Take the stairs not the lift
Go for a walk at lunchtime
Walk into work – perhaps with a friend – so you can 'connect' as well
Get off the bus one stop earlier than usual and walk the final part of your journey to work
Organise a sporting activity
Have a kick-about in a local park
Do some 'easy exercise', like stretching, before you leave for work in the morning
Take notice
Reminding yourself to 'take notice' can strengthen and broaden awareness. Take some time to enjoy the moment and the environment around you. Here are a few ideas:
Get a plant for your home or workspace
Have a 'clear the clutter' day
Take notice of how your peers or colleagues are feeling or acting
Take a different route on your journey to or from work or school
Visit a new place for lunch
Learn
Continued learning through life enhances self-esteem and encourages social interaction and a more active life. Why not learn something new today? Here are a few more ideas:
Find out something about your peers or colleagues
Sign up for a class
Read the news or a book
Set up a book club
Do a crossword or Sudoku
Research something you've always wondered about
Learn a new word.
Give
Individuals who report a greater interest in helping others are more likely to rate themselves as happy. Research into actions for promoting happiness has shown that committing an act of kindness once a week over a six-week period is associated with an increase in wellbeing.
Talk openly about mental health
Just as you might encourage people you care about to eat fruit and veg to keep their bodies healthy (and model this behaviour yourself), talk openly about, for example, staying connected with others or being physically active in order to take care of our minds.
Mobile Apps
Apart of Me: App for young people who have experienced bereavement (cost: free)
Calm: Meditation app (cost: some exercises free)
Calm Harm: App for self-harm aimed at those aged 12 years old and over (cost: free)
Combined Minds: aimed for teenagers with a diagnosed mental health condition including anxiety and depression. (cost: free)
Headspace: Mindfulness Exercises (some exercises free)
In Hand: A tool to 'bring back the balance' in a moment of stress or low mood (cost: free)
Mindshift: App designed to help teens and young adults cope with anxiety (cost: free)
SafeSpot: Promotes positive wellbeing in children and young adults (cost: free)
Smiling Mind: Mindfulness programmes for 7-18 year olds, adults and the classroom (cost: free)
Stop, Breathe and Think: App to help you tune into and process your emotions. There is also a version for 5-10 year olds available on IOS only (cost: some exercises free)
Websites and Helplines
Kooth
Chat to a friendly online counsellor.
(Open Monday – Friday 12pm – 10pm and Saturday – Sunday 6pm – 10pm)
Website: www.kooth.com

Childline
You can phone, chat on-line or email for support at any time.
Tel: 08001111
Website: www.childline.org.uk

The Mix 
Support and information on mental health for those aged 13 – 25 years.
Website: www.themix.org.uk

Young Minds
Young Minds is the national charity for young people's mental health.
Website: www.youngminds.org.uk

Papyrus
If you are having thoughts of suicide or are concerned for a young person who might be thinking of suicide you can contact HOPELINEUK for confidential support and practical advice.
Call: 08000684141
Text: 07786209697
(Open Mon – Fri from 10am – 10pm, Weekends and Bank Holidays from 2pm – 10pm)
Website: www.papyrus-uk.org

Samaritans
24 Hour emotional support line – 116 123 and support via email jo@samaritans.org
Website – www.samaritans.org

Child Bereavement UK
Support for children and young people up to the age of 25 who have suffered a bereavement, with a branch in Newham.
Tel: 0208 519 7025 (Newham branch) or 0800 02 888 40 (National helpline).  Open 9am-5pm Monday-Friday
Address:
Stratford Advice Arcade, 107-109 The Grove, London E15 1HP

Cruse Bereavement Care
If someone you know has passed away you can call for support from trained volunteers.
Tel 0808 808 1677.
Open Monday-Friday 9.30-5pm (except for bank holidays) and until 8pm on Tuesday, Wednesday and Thursday.

Mental Health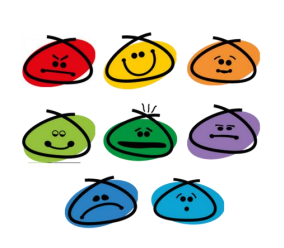 EPS Parent Advice Phone-In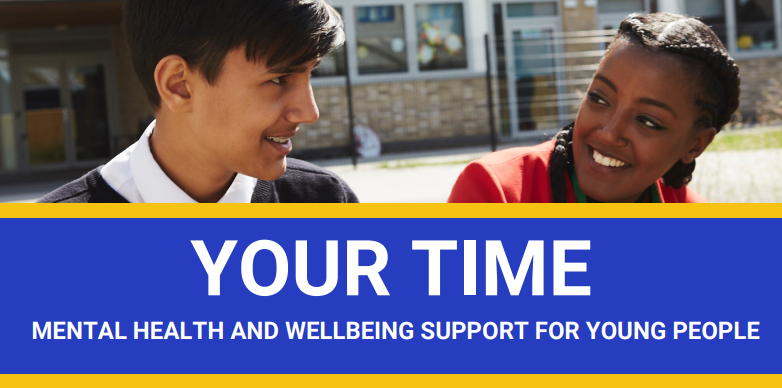 YOUR TIME Young People