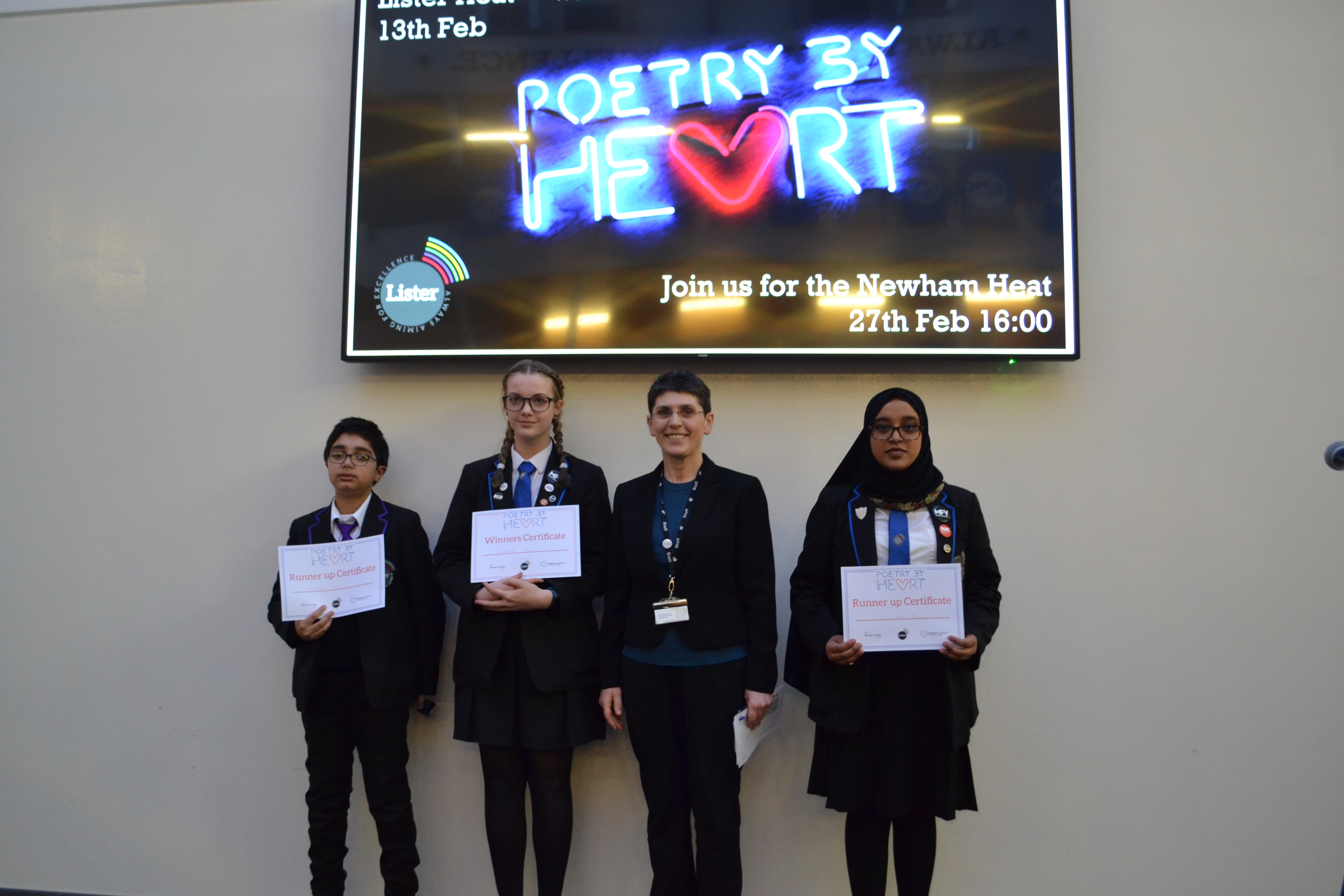 The Poetry By Heart Competition has been a fantastic opportunity for me. I got the chance to learn about a poem, analyse it, get help from teachers in English lessons and then perform the poem in the Lister competition off by heart! It was memorable. And this reminded us of the great importance for poetry. Poetry is one of the universal methods of human expression and one of the most important of all written media for describing experiences. Indeed, poetry can teach you a lot!
There were performances from students from all year groups, musical performances and some great presenters. We got the chance to watch the different interpretations each student made of their poem. I believe this event was really important because it has helped students just like me, to boost our confidence and become more interested in poetry. We need more competitions like this because it would really help us in the future and to improve our communication skills.
The poem I choose for the competition was If by Rudyard Kipling because it's a beautiful, inspirational and moving poem. It holds an important message for society. In this poem, the author Rudyard Kipling is talking to his son, he is trying to teach his son what he needs to do in order to be a "Man", in other words, be someone who's respected and seen as a role model in society. I truly believe that this poem is a guide to conquering life and everyone can learn something from it. For me personally, it's a really special poem and that's why I performed it.
My favourite poem though, is Dover Beach by Matthew Arnold. This is a poem that has been loved throughout decades because it is a dramatic monologue where the poet expresses his frustration and hopelessness of the modern chaotic world. He also expresses his view that this kind of situation where there is "neither joy, nor love, nor light, nor certitude, nor help for pain…". It's a truly moving poem.
What an exciting and unforgettable experience!
by Foujia Abdus Begum