Careers at Lister
Please note – this page about our Careers provision is aimed at parents and carers. If you are a Student, look at the Careers page under the student menu. This includes up to date information about post 16 options for year 11. If you are an Employer who would like to work with us or an Alumni of the school who is willing to be part of our growing Alumni network, please email munira.maulvi@lister.newham.sch.uk.
Introductory Videos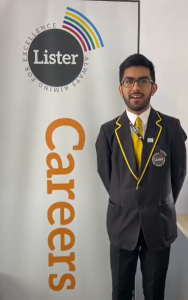 A student's perspective from Uzair Waseem
A few words from our Careers Advisor Richard Dalton
Our Ethos 
At Lister Community School we firmly believe that effective careers guidance significantly contributes to raising aspirations, improving life chances, increasing motivation, and overcoming barriers to success.  We are committed to delivering a high quality CEIAG programme that empowers our students to make informed decisions about their futures.  
Our Aims 
The Lister Careers Programme provides the opportunity for students' in Years 7-11 to: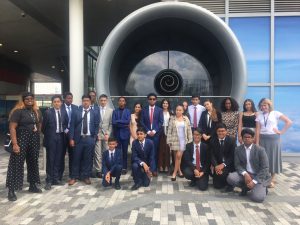 – Develop self-awareness (a greater understanding of their strengths, current limitations, personal qualities, interests and values). 
– Learn about opportunities (engage in career exploration of the local, regional, national, and international education, training and employment opportunities.  Participating in work experience and work-related learning; increasing exposure to a range of life-long learning and career opportunities to support pupils to make effective decisions about their future).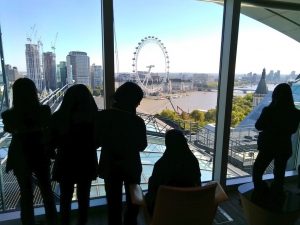 – Develop decision-making skills (understand and evaluate the pros and cons of the options available to them and take responsibility for decision making).
Our full CEIAG policy can be viewed here: CEIAG Policy
September 2020 Update:
Due to the COVID-19 pandemic and current government regulations, our career programme will be operating differently this year. We will adapt our approach to ensure that students still receive the information, advice and guidance that they need, while making sure that we are following the latest DfE guidance about staying safe in schools. 
Key Links
If students wish to receive support from the careers team, beyond the main careers programme, they can request it by filling out this simple form.
Lister Community School Careers Policy (incl. Provider Access Statement): Lister CEIAG Policy
A range of resources to help with post-16 decisions and applications: Resource Folder
Newham 16-18 Education Brochure: Courses for 16 – 18 Year Olds
College/Sixth-Form Assemblies and Online Resources: Spreadsheet 
College/Sixth-Form Open Days and Application Deadlines: Summary Document
Additional information on Post 16 Apprenticeships are available from the Department for Education: National Apprenticeship Database
National Careers Service Skills Assessment: Skills Health Check
National Careers Service Online Advisory Webchat: Advice Web Chat
Careers Information and Tools: www.careerpilot.org.uk
Careers Advice for Parents: www.careersadviceforparents.org
Information about Applying to University and for Jobs: https://www.prospects.ac.uk/
Key Contacts
Ms Hall (Assistant Headteacher – CEIAG Lead)
tessa.hall@lister.newham.sch.uk
Ms Begum (CEIAG, Alumni & Extended Services Officer)
nazmin.begum@lister.newham.sch.uk
Ms Maulvi (CEIAG, Alumni & Extended Services Assistant)
munira.maulvi@lister.newham.sch.uk
Mr Dalton (Independent Careers Adviser)
richard.dalton@lister.newham.sch.uk
Programme Delivery Partners
The Lister Careers team is pleased to partner with the organisations below, and many others, in order to deliver CEIAG to our students:
15 Billion Education & Business Partnership

Access to Music

ActorShop

Arriva Rail

Barclays

Barclays LifeSkills

BT

Careers Defender

CEME

City University

Clifford Chance

CMA Cameron McKenna

Cooley

East London Business Alliance (ELBA)

London City Airport

London Stock Exchange

My Bnk

My Kinda Future

National Careers Week

Sky Academy

Somerset House

TeenTech

The Access Project

The Careers & Enterprise Company

The Chaucer Foundation

The Crystal (Siemens)

The Ideas Foundation

The Inspirational Learning Group

Education & Employers

Emirates Aviation Experience

Expedia

Goldman Sachs

Google

IntoUniversity

Investment 2020

ISG PLC

JP Morgan

KidZania London

King's College London

KPMG

Lambert Smith Hampton

Leyton Sixth Form College

The Transformation Trust

The WE Foundation

University of Cambridge

University of East London (UEL)

University of Oxford

Volunteer It Yourself

West Ham United Foundation

Wickes

Workplace

WSP

Young Enterprise

The Madison Square Garden Company (UK)

The Money Charity

The Outward Bound Trust