Lister Library has been busier than ever this term! From when we open at 7:30am to our closing time of 5:00pm we are full of students making use of the books, chromebooks and space to complete their homework. We're delighted that the library staff is now a team of three, with Mr Panteli joining me and Ms Connell for three days a week. We have been working hard to make sure all our new students know how to use the library and are meeting the Lister expectations around reading. With all the wonderful new stock we've recently acquired, our students have literally thousands of books to choose from for their daily twenty minutes of reading homework. I always say to students that it's the best homework they'll ever get; what could be better than escaping to a story of your own choosing?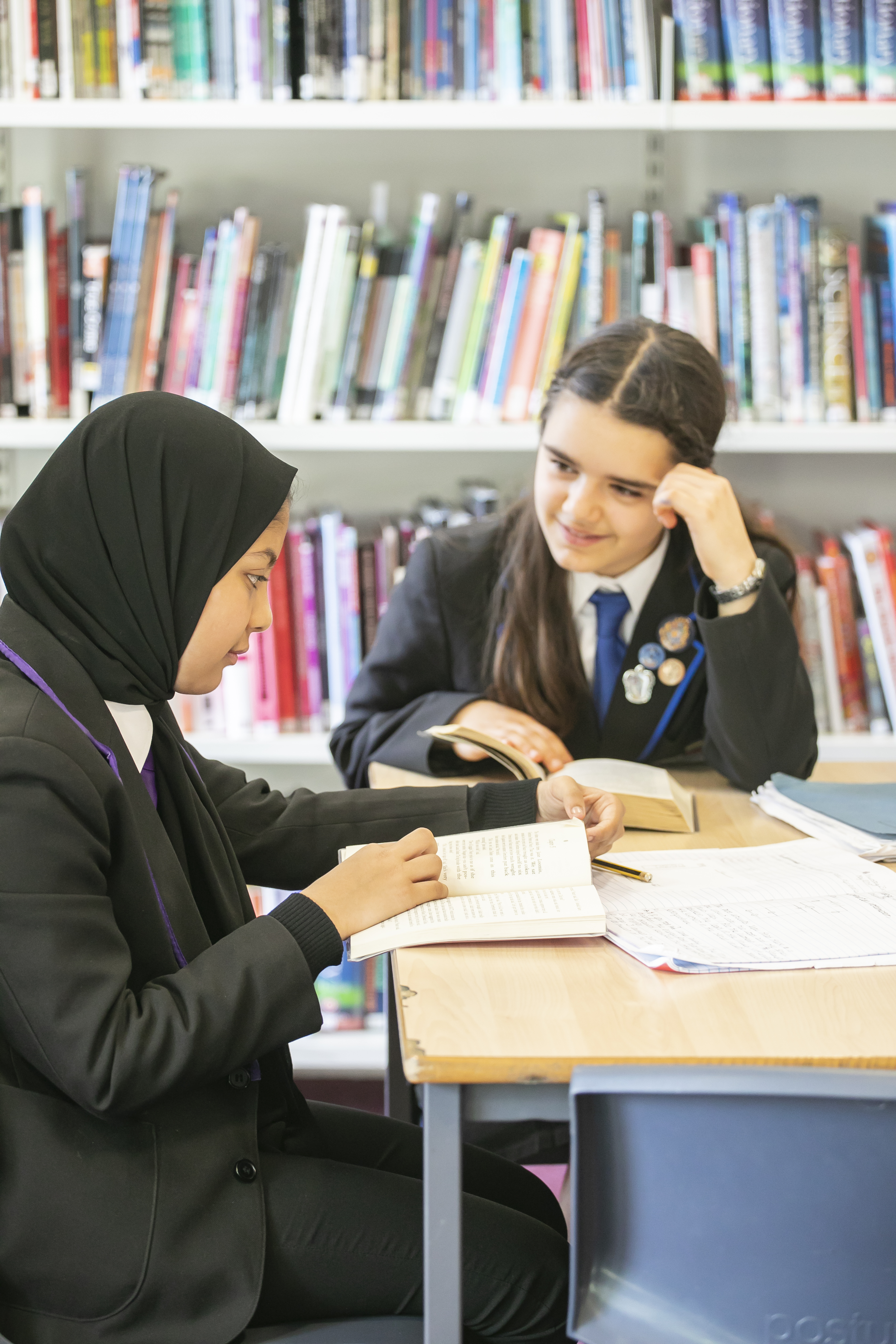 We provide plenty of reading opportunities within the school day too, including DEAR. Introduced last year, DEAR (Drop Everything And Read) has been going from strength to strength at Lister. These fortnightly lessons give staff and students the chance to read a little around their subject. Here in the library we love supporting DEAR with resource provision, finding books, magazines, news articles and websites on all sorts of subjects. It's fantastic to then go and see these resources used in DEAR lessons in creative and exciting ways.
This month is of course Black History Month and we are marking this in the library with a large display of relevant books both fiction and non-fiction. We also have a reading list full of suggestions accessible on our catalogue which you can find here: https://uk.accessit.online:443/lst00?serviceId=ExternalEvent&rlSn=2&rlKey=1604555025
Furthermore, we were lucky enough to be invited to Plaistow Library for a talk by acclaimed YA author Patrice Lawrence. We took forty year 9 students for this treat of an event. Patrice is an advocate for increased BAME representation in literature and she spoke passionately about the importance of all young people being able to see themselves in the books they read. It was a really inspiring talk for all of us there.
Ms Welton
Deputy Librarian