Lister students last term were tasked with making a difference to their local community by carrying out a social action project to raise awareness of environmental issues. Working with Groundwork UK and mentors from Avison Young, the students volunteered their time to focus on the issues of food wastage and how the environment around them can impact on mental health. Four students from the cohort were awarded a paid work experience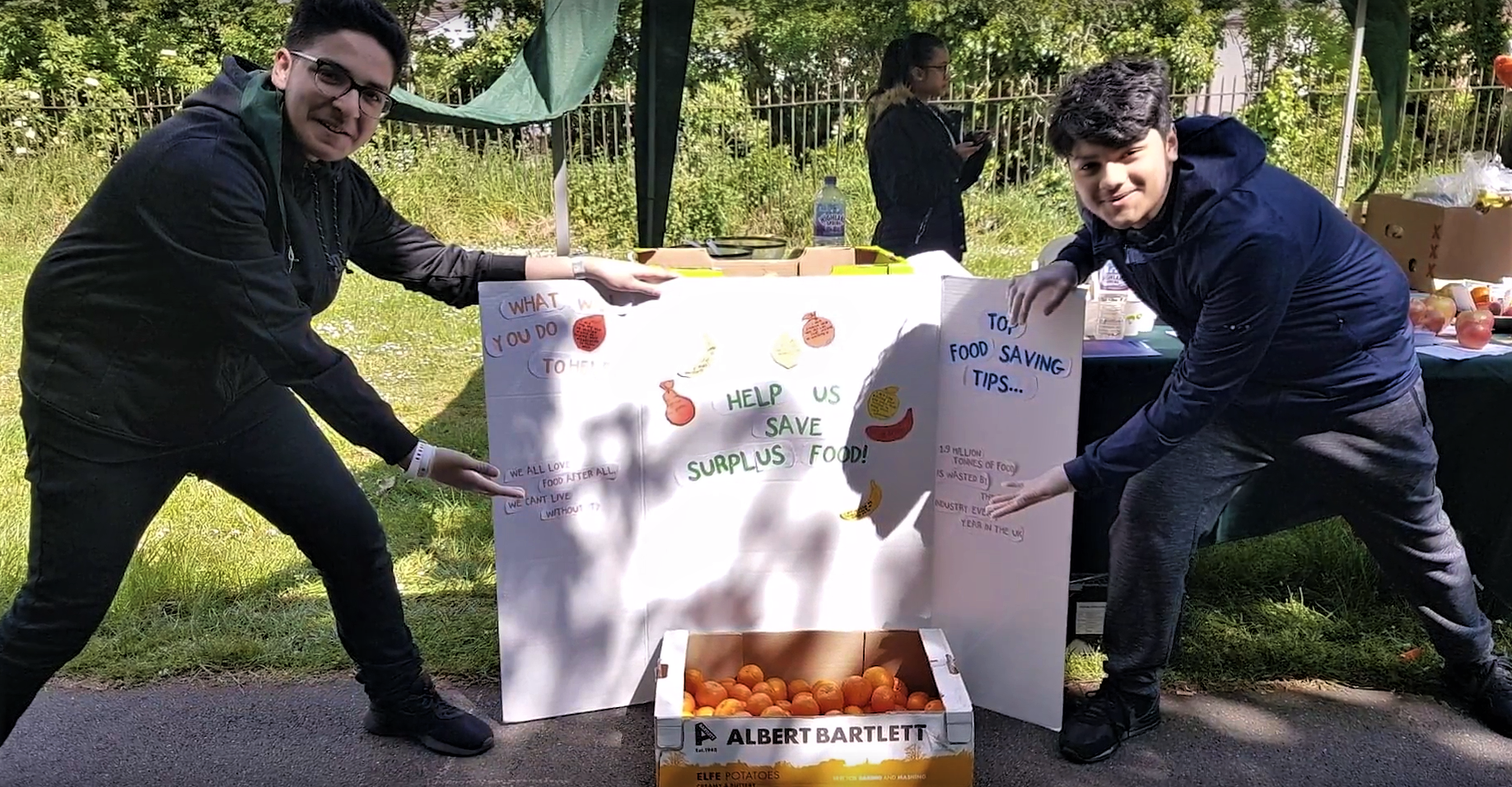 placement with Avison Young, a global real estate firm and their efforts were also picked up by Barclays, who came in and spoke to the students before creating a short film to show at their Green Frontiers 2019 Conference. Chaired by Barclays CEO Jes Staley and Michael Bloomberg, the conference highlighted the difference the business world can make to their environment on a large scale and it all begins with the small changes individuals can make at home.
Naima Cheniya, Year 11, Hawking
'I decided to join the programme because I wanted to see how young people can help the environment. Living in Newham for my whole life showed me the terrible decisions people make on a daily basis and how that has affected the environment including issues such as fly tipping, recycling etc. It affects not just our environment but also the rest of the world as well.
Working together with other students, I could see the different views coming together to look at ways we could make a difference to our environment. We decided on the issue of food wastage and wanted to raise awareness of how the local community can reduce this. We learnt how to use leftover food such as fruits or vegetables to reduce wastage and spent time educating the local community on ways they too can use leftover food. 
I think Lister can also do a lot to make our environment greener again. By raising awareness of these issues, students and staff can be encouraged to go out and make a difference by carrying out even the smallest of acts such as litter picking or planting more greenery…it's as simple as that!' 
This term, Lister students are continuing to take the climate emergency seriously. This has already been the focus of one of our 'Thought for the Week' sessions, and Lister was beautifully represented by six of our students at the Mayor's Youth Assembly on this issue last month. At the same time as recognising the importance of raising awareness and a global approach to this most crucial topic, Lister students are also keen to change their own behaviour. Therefore the following will be our school focuses for this term:
MAKING SURE WE RECYCLE 100% OF OUR PLASTICS AND PAPER;
MAKING THE CANTEEN PLASTICS-FREE BY PHASING OUT BOTTLED WATER AND PUTTING IN MORE WATER FOUNTAINS;
WORKING WITH THE CANTEEN TO GET OUR STUDENTS TO APPRECIATE VEGETARIAN OPTIONS AND THUS REDUCE THEIR CARBON FOOTPRINT (WE MAY LATER TRY TO REDUCE THE AMOUNT OF RED MEAT BEING SERVED)
EDUCATING OUR STUDENTS, STAFF AND FAMILIES ABOUT THE IMPORTANCE OF CLIMATE CHANGE AND HOW WE CAN MAKE A DIFFERENCE;
WORK WITH NEWHAM COUNCIL TO TRY TO IMPROVE THE TRAFFIC SITUATION AROUND SCHOOL, THUS IMPROVING AIR QUALITY.
We will keep you posted with their efforts!