It has been a very busy term for the Careers team at Lister buzzing with exciting activities and events from supporting the East London Business Alliance in breaking a Guinness World Record to celebrating International Men's Day at Pinsent Mason's with English racing driver Nicolas Hamilton.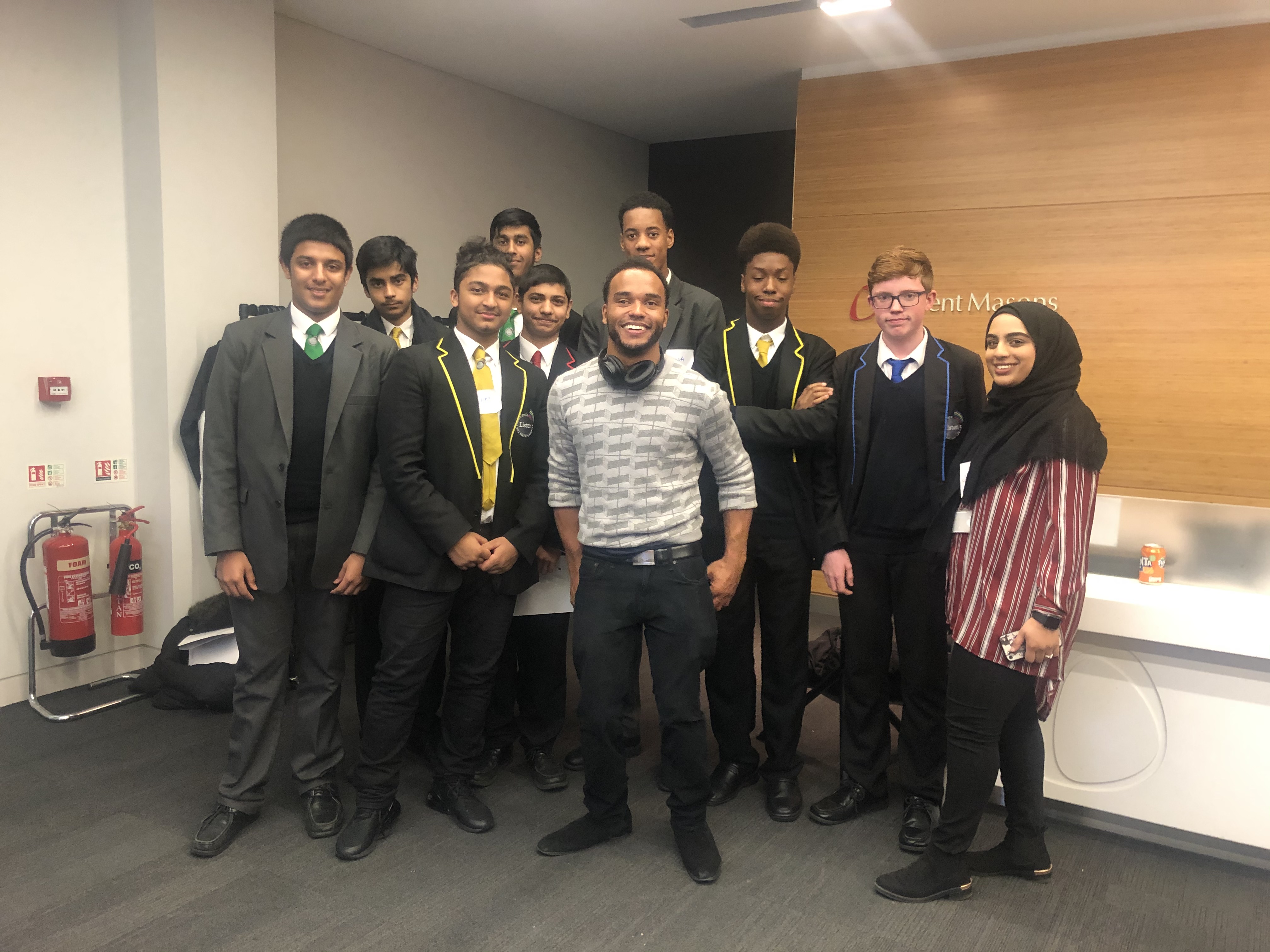 Twenty lucky Year 9 students helped break the Guinness World Record for the largest employability skills lesson earlier this term alongside hundreds of other students from schools across East London. They also worked with business volunteers on their interview skills with 92% of the students saying they felt better equipped to handle an interview and to be more creative in problem solving!
This term also saw the launch of the Inspiring Futures Programme in collaboration with the Financial Conduct Authority (FCA) for 60 Year 7 students. The FCA will be working with these students across the course of the year to support them in building the key skills required in the workplace. In December we will also be launching another long term mentoring programme with One Million Mentors, partnering up Year 10 students with business mentors to support them through monthly meetings to achieve their goals.
Our second cohort of Green Apprentice students wrapped up their green projects this term working alongside construction giant Lendlease to promote ways of tackling environmental issues. Two students from the cohort were also given the chance to complete an exclusive work placement at Lendlease during the October half term.
The last few weeks of this term are also set to be busy with our first Super Learning Day seeing x110 Year 7 students visit Kidzania, x120 Year 8 students attend an insight visit at a company in Canary Wharf or the City and Year 11 participating in the annual Post-16 Options day with over 30 companies and post-16 providers scheduled to attend. Accenture will also be visiting Lister to work with Year 9 female students to promote 'Women in Tech' and to wrap up the term, 15 lucky Year 7 students have been invited by Barclays to a LifeSkills bowling event at the O2!