Black Lives Matter: Student Reflections 
The death of George Floyd and the global protests it has prompted has inspired many members of our school community to reflect on what they can do to challenge discrimination and take action against racism. Three of our students chose to attend a protest in London and here they write their reflections on the experience and what it meant to them. We encourage all students to discuss their feelings about the issues referred to here with their families and tutors; we will as a school community continue to work towards a society in which there is tolerance and equality.
A reminder to all our students – Black Lives Matter London says…
If you do decide go to a protest, YOU MUST BE SUPERVISED if you are under 18.
If you do go to a protest you should self isolate for two weeks afterwards
If you do go to a protest, you are advised to wear a mask, keep your distance and ensure that you are carrying hand sanitiser.
Keren's experience:
"Black lives matter, black lives matter, black lives matter"The roar of Generation Z in unity as many youths across the world stand up against systematic, economic and social injustice towards black people. "No justice, No peace! No justice, No peace!"

This protest made me more open-minded. I've never felt more connected to my roots as a young black woman. I have learned so much and I feel  privileged to use my voice and speak up on something I've become very passionate about.

I didn't understand why people would say "I don't see colour" because it is almost like they were dismissing the struggles and pain black people have faced for over 400years and still continue to face till this day. covering it in and trying to make it seem as though we are equal when we are far from it. If not equality, what reason would we have to protest? Should we even be protesting for basic human rights like the right to breathe? Ridiculous right? That's how ridiculous racism is to me.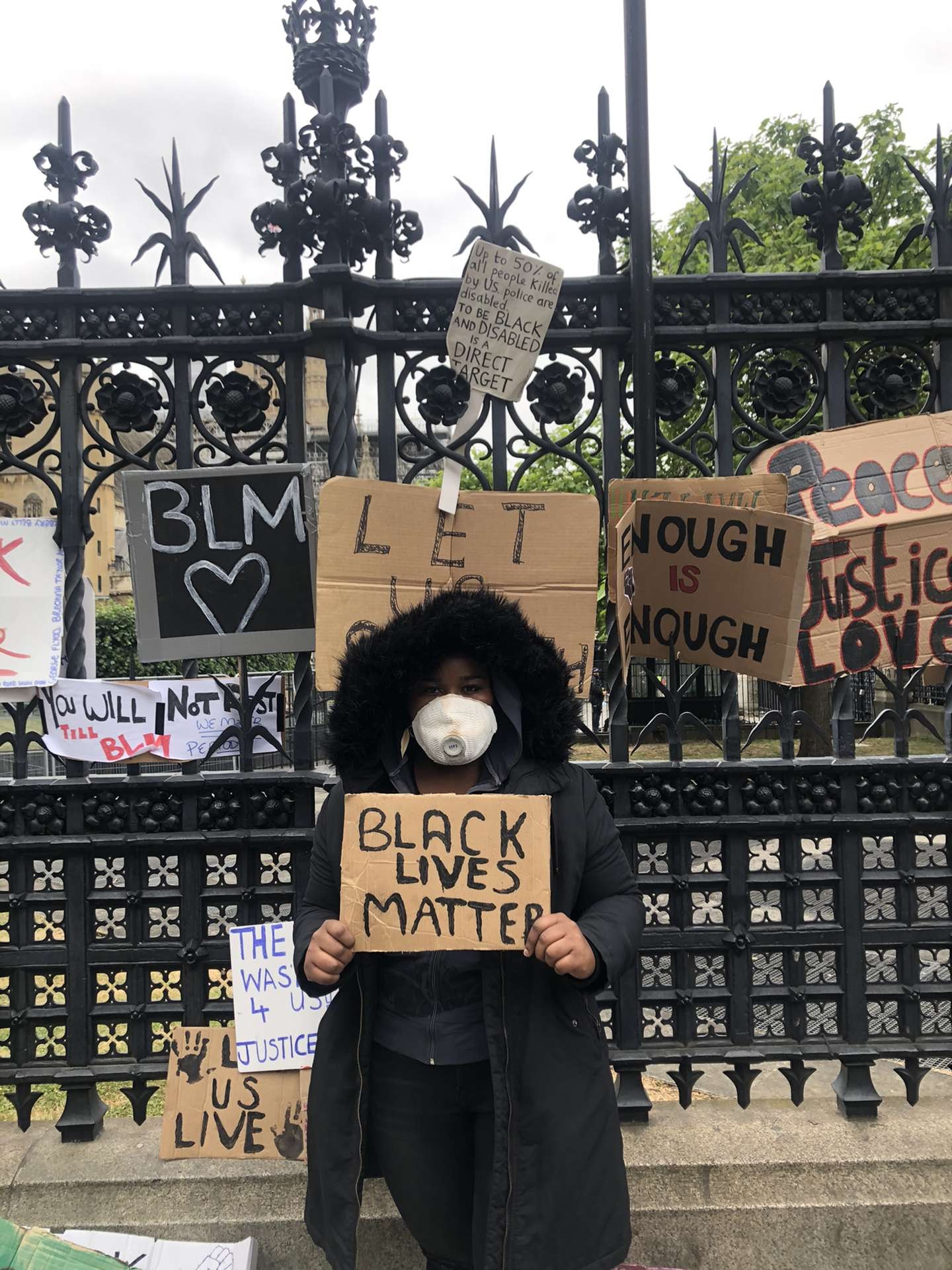 When it comes to racism "just because you don't see it doesn't mean it's not there"
I've grown up feeling I'd have to work twice as hard to level people doing the bare minimum and I've finally understood why I don't see people like me in higher positions or owning  large companies. When being asked what I want to do when I grow up, I've always felt I've been limited because of the lack of representation I had.

My eyes have now been opened and I can dream of the impossible, I understand the fight. I understand why me being there was so important. Not just for me but for voices that are yet to be heard.

So when they ask me what will I remember about 2020? I will remember my participation in this significant event that I believe is the start of a new beginning, a better beginning.
Tanisa's experience
The protest was eye-opening, and it was so beautiful to be part of a group of people who also want the same thing and use their voice to also make a change. It was so peaceful and the atmosphere was good and everyone was united as one to start change in the corrupted society we live in today.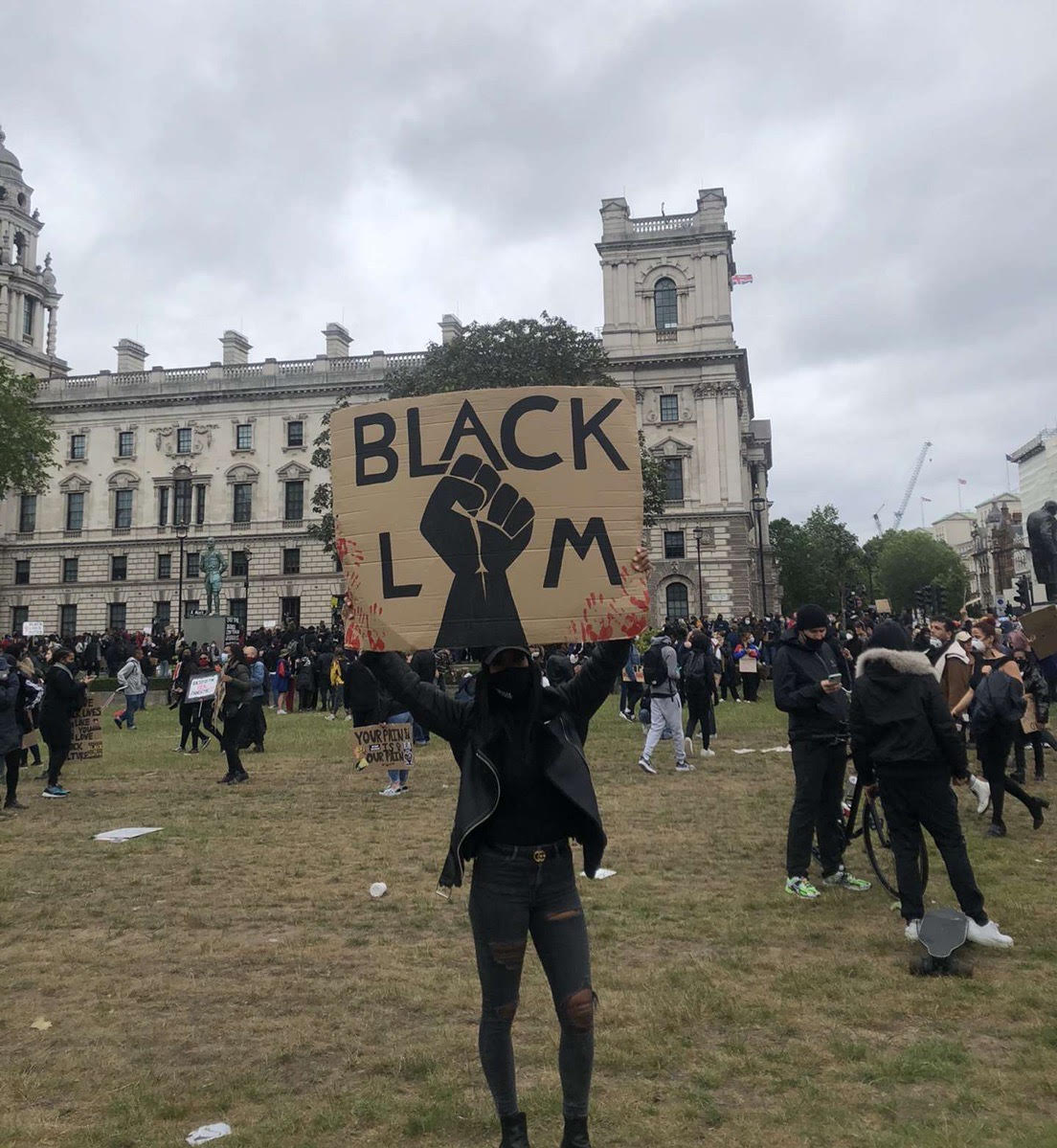 It was not the way the media portrays it to be. How news conveys the idea of peace to violence and justice to be corrupted. It was just human beings pleading for justice to those the justice system did and continues to do wrong but overall to help support each other and make our voices heard. As a human being I am outraged to see the people who were meant to serve and protect instead use their power maliciously to hurt and murder people of colour and continue to not be prosecuted. The people who took an oath and gained a badge and gun, use their authority in absolutely disgusting ways. Police brutality is such a big issue and the world has finally shed light on stories that became closed due to the victims ethnicity.or forgotten cases that never earned justice. This revolution is not the end but just the beginning and as a generation of young people we shall not follow the ones above us but we will do what is right to hopefully one day achieve social equality.
Fatimin's experience
As someone who couldn't go to the protest, I used social media and communication with our school to start raising awareness and to get people to start talking about what is going on in the world right now.The news can be so biased and you don't really know what is true anymore living in a society that favours one more than the other, you learn that to get facts you need to do research .Twitter is another platform that contains information first hand from people all across the world. Now reaching out to the school has helped us talk about things that people turn their heads away from because they don't realise the effect until they experience it.As a young black muslim woman, there are many way I can be oppressed in society because I have a profile that society often labels as a 'thug' 'terrorist 'vulnerable' which is absolutely unfair and that is why I am doing as much as I can to help change this one at a time.So use YOUR voice and MAKE A CHANGE!
Here are some petitions which Fatimin wanted to share – before signing any petition make sure you have researched the case using more than one source in order to make a balanced judgement.